Corrugated Power Panel Hooks w/ Scan Plate - Plastic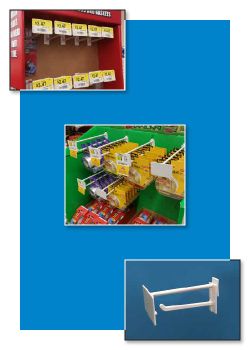 Power Panel Hooks with Scan Plates are a popular display hook option when looking to provide pricing, product info or UPC codes directly on the hook facing on temporary corrugated power panels. They are made of durable glass filled nylon, resist sagging and fit 1/8" B Flute corrugated. We carry 4", 6" and 8" versions that all have a scan plate which is 1-3/8" high x 2-1/8" wide.
Does your packaging require hang tags? Please keep in mind, Clip Strip Corp. carries an extensive line of the best quality hang tabs available on the market!